Electric scooter has long plagued by one major problem: it only sits one. Granted that electric scooter hasn't been around for very long, but we reckon the one-seater restriction is one of the main reason that it is not widely accepted as the choice transportation. While we have seen quite a few, including the likes of the Classic Type 501/502, Feddz Electric Cargo Bike, and even one that provide generous cargo space by going with remotely steered front wheel, there isn't one that sits two and that's kind of a big deal cos' a pretty scooter that can't give a lift to your favorite girl (or guy) can be quite a shame, really. This is where Johanson3 electric scooter by Belgium Neerman Transport aimed to address, or rather, fill the void left by many.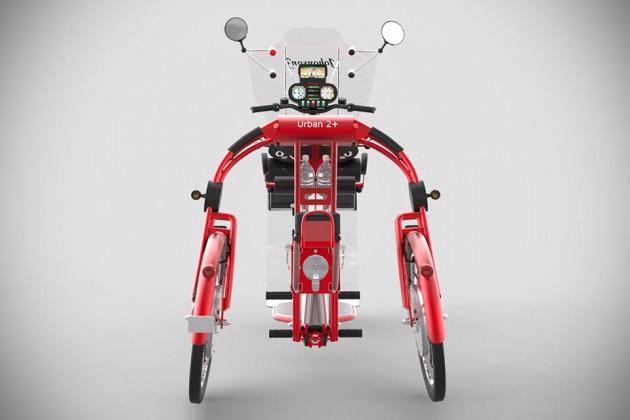 For starter, Johanson3 looks nothing like a scooter that you have accustomed to; it has three wheels, which kind of makes it a trike more than a scooter, but still, a scooter is what Neerman Transport refers it as and we shan't debate about it. Taking on an almost bare design with a strangely alluring skeletal design, Johanson3 offers two way of riding it: seated or in a half seated/leaning back standing position. The latter is said to facilitate ladies to drive it even when wearing skirts. While riding, the rider can shift the weight with their feet to make turns. As for giving another person a lift, there is a narrow seat at the rear of the vehicle.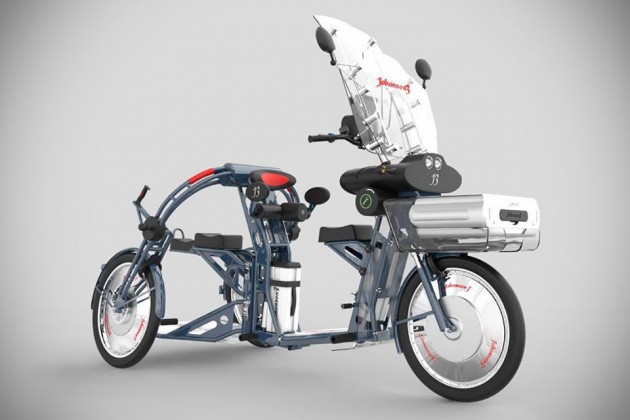 It comes with a pair of handles on the upper frame, as well as foot pegs to offer a more confident pillion ride. Now, here's the part where Johanson3 stands out from its competition: the additional seat can be removed and in its place, cargo boxes can be installed for hauling a bit of cargo. Unfortunately, you can't have both, but as far as versatility is concern, this is it. Honestly, we are not quite fond of the design. It looks pretty complicated, but I guess it is all about functionality. Speaking of which, despite its size, this scooter can actually be broken down for easy transportation. The front and back can be detached and folded to fit in a car or other transportation.
With respect to payload, the limit is 485 lbs (around 220 kilograms) and as far as speed and range are concerned, it tops out at 28 mph (45 kmh) and makes up to 38 miles (61 km) on a single charge. Neerman Transport is offering a few models to suit different needs with prices starting at $2,260, running up to $3,900.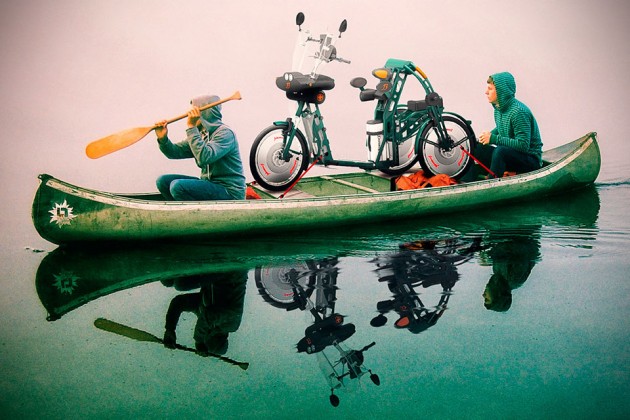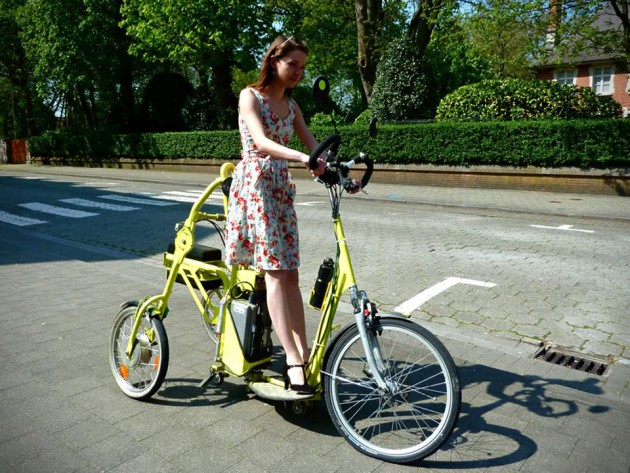 via SlashGear