This faithful replica of the post-apocalyptic game, Fallout 4, won't help in the game, but it serves a greater purpose – a purpose which we are incline to think as a smartwatch. And no, it is not a smartphone case; that will be super awkward and painfully impractical. Like I said, it is a smartwatch of sort; it syncs with your trusty smartphone via Bluetooth and it has its own integrated screen that displays in iconic monochrome green, plus onboard software and other necessary hardware to enable it to do what a smartphone can do, which includes, take and place calls, access contacts, text messaging, and dig into your audio files. The only thing it can't do is playback videos; otherwise, this is pretty much the communication device you will need in a fallout, or maybe not.
Now come the best part: you wear it like you would with the real Pip-Boy, that means, on your arm. Speaking of wearing, the inside is lined with foam to ensure comfy fit for most human being arms, but beware that this thing ain't light: it weighs a rather hefty 2 lbs, or about 907g. But I guess we all need a little reminder that it is there. When not in use as a smartphone intermediary, it can also serve as an alarm clock, or if you desire, as part of your cosplay getup. We read that it also boasts working knobs, dials, and buttons, but for what purpose and functionality, it is not clear.
Additionally, the compartment up top opens to reveal a USB flash drive that disguised as a holotape. Pip-Boy: Deluxe Bluetooth Edition, as the product name suggests, is not your ordinary run-of-the-mill variety; it comes with some pretty sweet goodies, including a genuine RobCo Industries stand that lets you display your proud acquisition in style; it also serves as a charging dock and offers a more powerful speaker option when the post-apocalypse gadget is placed on it, and a Capsule-Case-inspired tin. Apparently, the device is still in development. Though, rest assure it will be available, but how so? Well, it's ThinkGeek's creation and it is officially licensed too.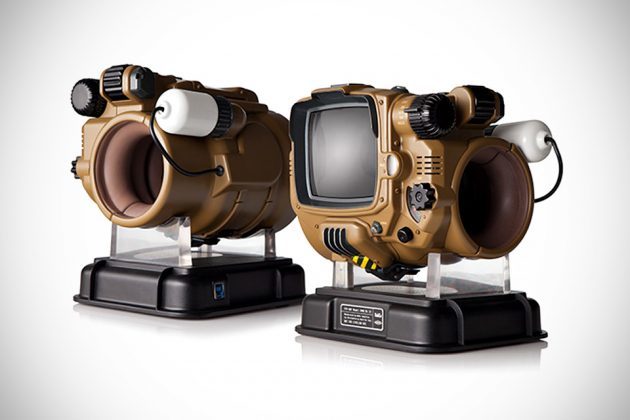 We can't say it will be the post-apocalypse survival gadget, but it looks kind of cool to be able to communicate using a Pip-Boy. However, such cool factor does come with a price; expect to shell out a good $350 for one and it is a pre-order that is expected to ship only in November 2016. Catch the prototype example in action in the video below to convince yourself why you should drop a quarter of a thousand bucks on this clunky (but cool) gadget.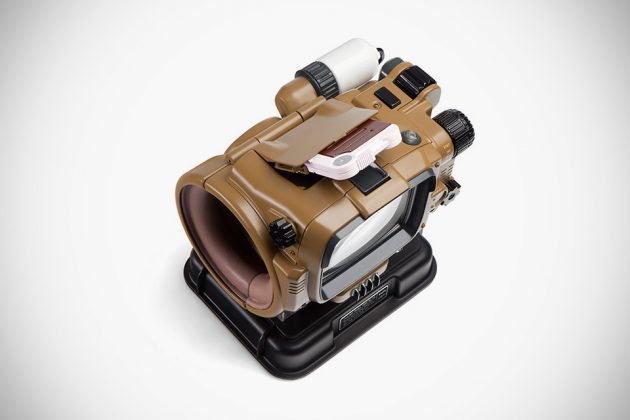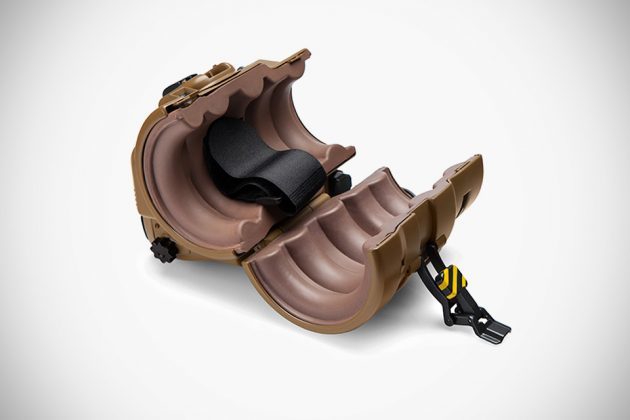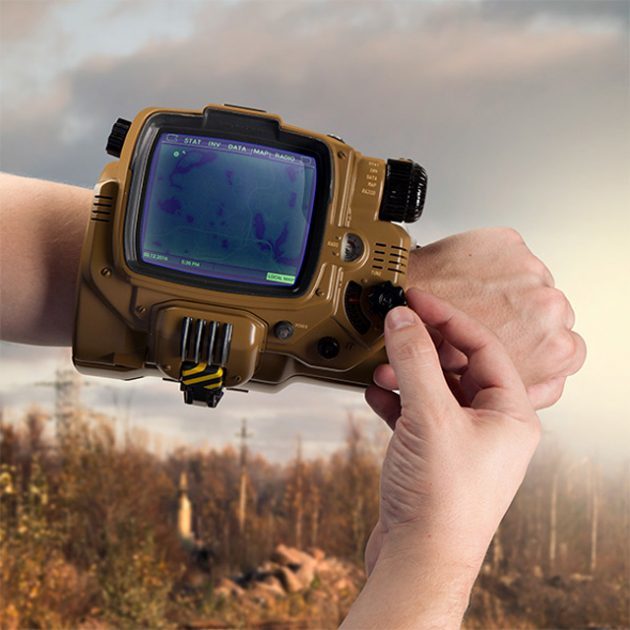 All images courtesy of ThinkGeek.