The self-transforming Transformers Optimus Prime robot toy that left fans beyond elated is back, this time lighter and a tad smaller – by the virtue of electronics miniaturization – and a teeny weeny cheaper than the original. Well, actually the latter is kind of true and untrue at the same time. But more on that in a bit.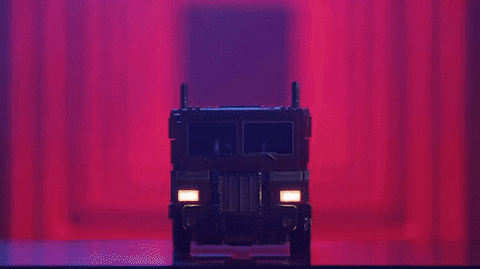 Called Robosen Elite Optimus Prime Robot Toy, this latest self-transformers Optimus Prime stands around 16 inches (41 cm) tall as opposed to the original's 19 inches (48 cm). But that's just the size difference. Beyond that, it is practically identical to the 2021 version, right down to the 5,000+ components – including 60 microchips and 27 servos – that made the magic possible.
Like in the original, it has a self-converting function that allows Optimus Prime to transform between robot mode and a semi-truck and vice versa, and it can, of course, pull off many cool actions, including walking. The unit also comes accessorized with the Autobot leader's iconic blaster and Energon axe.
Functionality remains the same too, including 80 different phrases spoken by Peter Cullen who voiced the character in the original 80s animated series as well as in the movies, and over 43 pre-installed commands. As before, control is via the companion or voice, and it can also be programmed to perform a series of actions and sequences.
The Robosen Elite Optimus Prime Robot Toy is available now for US$699 at Robosen.com. Speaking of the price… if my memory serves me well, the larger, original version also had the same retail price of US$699 but that price has been bumped up to US$999. Now you know why I said that the claim of it being cheaper is true and untrue?
Then again Robosen never claimed that it is cheaper. It just tells you that the Flagship model is "currently available on Robosen.com for US$1,199.99." Though we just checked, it is actually 999 USD. It is important to note that since the new Robosen Elite Optimus Prime is smaller, the auto-converting trailer introduced in April will not fit.
All images of Robosen.