Well, folks. It is time of the year again. The world's biggest consumer electronic show, the International CES, is upon us again and not surprisingly, South Korean electronics juggernaut Samsung has a lot to show and among them are expanded lineup of the curved soundbar (first introduced last year) and new speaker systems that promised 360-degree audio. The latter is the one that grabs our attention. The WAM7500/6500, as it is known for now, boasts proprietary 'Ring Radiator' technology which enables sound to permeate all-round, with "perfect balance between treble and bass." Well, we won't argue with that until we actually hear it, but one thing we have to stress is, that statement is pretty subjective.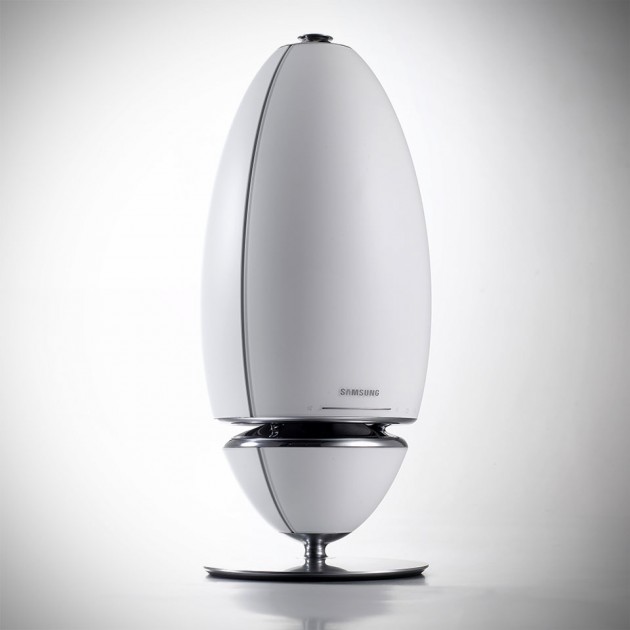 Anyways, it looks like 360-degree audio system is one of the trending thing for 2015. Of course, 360-degree speaker system isn't the newest new. As matter of fact, we saw a couple of entrants recently from independent makers, like the ARCHT Audio and Crazybaby's Mars Levitating Speakers, each touting their own proprietary 360-degree audio reproduction technology. So Sammy's WAM7500/6500 would be just another, but obviously, what you have with Samsung's iteration is the backing of a mega size corporation. On the get go, the WAM7500/6500 looks pretty futuristic, with the WAM7500 being the stand-type model touting premium audio quality and the WAM6500 serves a portable version with built-in battery.
Details such as what makes the 'magical' 360 sound possible are not laid out yet, but you can expect other features like connecting to TV, soundbars and mobile devices to come as standard. As confidence booster, Samsung said the WAM7500/6500 "was in part developed at Samsung's new state-of-the-art audio lab in Valencia, California" and are built from premium materials across the exterior. That said, though prices are not disclosed, we somehow have a feeling that they will not sit along side your usual 'affordable systems'.