You know how sci-fi movies often show things like a small device, expanding into a bigger object at a touch of a button? Well, the 3-in-1 Stand Up Stand in a Tube by Cool Invent is not that, but let me assure you that it is the closest you will get to that for now. When packed, this multipurpose stand takes on a form of an aerospace-grade anodized aluminum tube which can be easily slipped into your purse, laptop bag, or backpack and be ready for use whenever you go. Foldable and so-called portable stands are in abundance, but the 3-in-1 Stand Up Stand in a Tube really takes the cake, not just because it is uber portable, but it is highly versatile, allowing it to be configured as a stand for standup, sitting, or typing mode.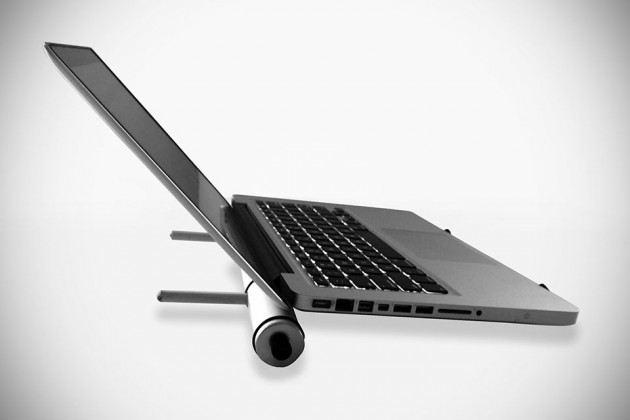 Additionally, it promotes healthier lifestyle by making sure you get the proper viewing angle and it is totally adjustable to accommodate people of different height. And most importantly, it is not a one-gadget only accessory; it can be use with any make and model of laptop and tablet, with or without case, and it can also be used to hold up your cookbook or any book you desire. Available in two versions: one for laptop and the other for tablet, which you can pre-order from Kickstarter, starting at $35. Apparently, this is probably the stand folks have been looking for the whole time, as attest by the support it has garnered on Kickstarter to date, which, at the time of this writing, is already well over 700 percent funded with 135 backers behind it. Which also means, the 3-in-1 Stand Up Stand in a Tube by Cool Invent is a go.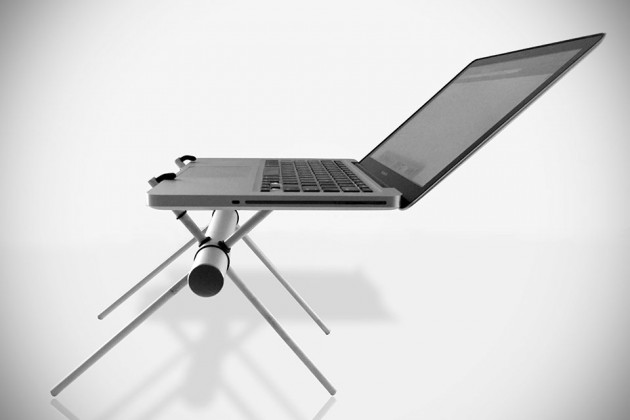 submitted via TIP US page.