First introduced last year, Tool Pen is sort of a multi-tool, but designed to deal with all manner of screwing jobs and it was the first of such tool that ultilizes the concept of pop-a-point pencil, meaning a bit is pop out to swap for the bit you desire. It was a brilliant concept which eliminates the many screwdrivers and hex tools you need to carry, replacing them with just one pocket-friendly pen-like device. Fast forward to today, the Taiwanese outfit, mininch, is back with a new derivative, simply called Tool Pen mini. As the product name suggests, it is the Tool Pen struck by a shrink gun, which means it is smaller and lighter with smaller bits that caters to more delicate jobs like fixing electronic gadgets like iPhone, Xbox, laptop, tablet, wrist watch and more.
Aesthetically, it share the same pen-like styling as the original but only sleeker, but boasting a couple of upgrades, including bits made of high-quality "S2 TOOL STEEL" and the addition of a nifty clip that let you clip Tool Pen mini in your pocket. Right of the bat, mininch is offering up to 21 precision bits including slotted, phillips, hexagon, Torx, Torx Security, Square, Pentalobe and a thoughtful SIM eject tool. The 'pen' itself is crafted from 6061 aluminum with sandblast finish and inherits the original's "windows" feature, which allow the information (bit size and icon bit type) of the bits to be viewed at a glance. Similarly, it has a magnetic cap that snaps strongly to the barrel of the tool, thereby preventing the leading bit from accidentally piercing your pocket or bag.
Each Tool Pen mini is able to fit five bits (or was it six?) at any one time and therefore, if you have more bits, you will have to ensure you load it up with the bits that you will most likely need before you head out. That said, keeping those extra bits might be a bit of a problem, but that problem will be solved if mininch's current Kickstarter campaign hits 2,600 backers or more, where upon each order of the Tool Pen mini will come standard with a stylish Bits Case to store the additional tool bits. The said campaign has well exceeded its initial funding goal. In fact, at the time of this writing, it is already over 950 percent funded with more than 2,000 backers behind it. So, yea, from here on, any pledge of at least $45 constitutes to a pre-order of the Tool Pen mini with delivery expected to happen in September 2015. Keep going for a product video to see it in action.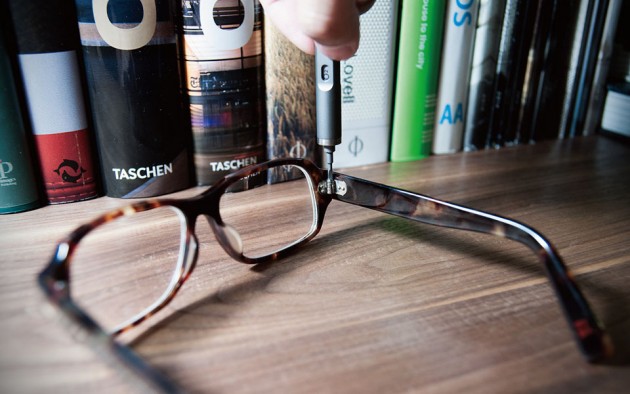 submitted via TIP US page.