Gigabyte ESSENCE mini-ITX Chassis For Small Form Factor DIY Enthusiasts
Gigabyte new mini-ITX chassis is all about sliding. the chassis boasts a unique frame that lets you slide the motherboard, storage, and power pack into it. it has a power button on the front panel, while the base houses the audio and USB ports. slated for release in Japan starting August 9 for 13,400 Yen. LEARN MORE [via].
---

LG G Watch Charging Cradle Appears On Google Play
you'd be right to think that this is nothing new; every LG G Watch comes with its own charging cradle, but in the event you need another one or a replacement, there is no need to fumble around cos' it is available for your taking for just $19.99 over at Google Play store. it's good to know they have it there. BUY. [via]
---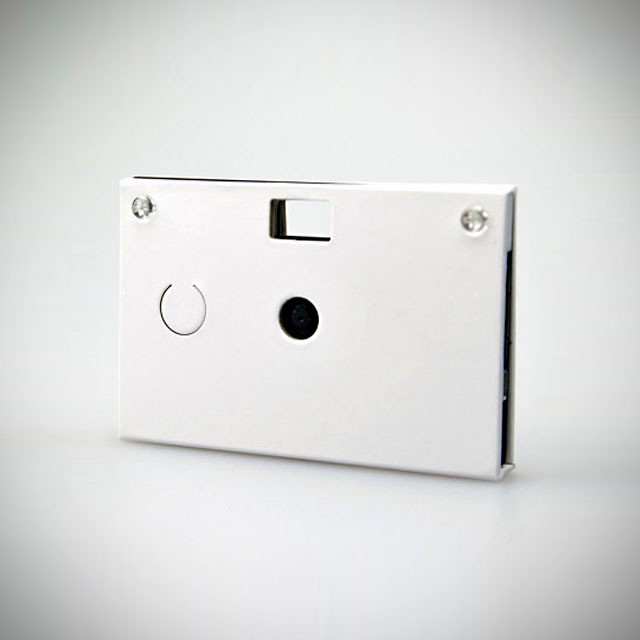 Paper Shoot Is A Digital Camera Made Out Of Heavy Paper
this one falls into the lo-fi photography domain, so don't expect anything spectacular from its 5MP CMOS sensor. mainly made of heavy paper, it measures 12mm thin and weighs just 80g. the fun part is the 'blank canvas' which provides a space for you to doodle, put stickers or whatever. 7,560 Yen. BUY. [via]
---

ROCCAT Skeltr Keyboard Features Smartphone 'Integration'
ROCCAT has just introduced a gaming keyboard with smartphone 'integration', named Skeltr. basically it means, it has a holster to fit any size smartphone so you can use it as a second screen for games that support it, while the rest of keyboard has "most every other function that ROCCAT keyboard has." $tba. LEARN MORE.
---

Samsung VR9000H Robovac Will Chase After Laser Pointers
somewhere between a traditional vacuum cleaner and a robotic vacuum cleaner, there is the VR9000H Robovac, which has the ability to follow a laser (think: cat). just use the special laser pointer, point to a spot you want it to clean and it will carry out its task. of course, automatic robot mode is also in order. LEARN MORE.
---

Wash It Wants You To Ditch Laundry Detergent
yup. go detergent-free. that's what Wash It wants you to do. just attached it your washing machine and it will turn tap water into a powerful cleaning agent by oxidizing the water to produce activated oxygen and hydroxyl radicals. when the two mixes with water, they react to break up soil and stains. $397. BUY.
---