Another solution to declutter your desktop comes from iForte. After pioneering the first all-in-one stand with integrated dock and charging system designed with iMac and iPhone in mind, the San Francisco outfit is back with Fusion Stand which takes 'clean look' to a whole new level. The Fusion Stand looks absolutely clean and minimalistic. It really is. In fact, we think it is as minimal as a display/iMac stand can get without sacrificing functionality. That said, Fusion stand might be a good starting point if you have been wanting to streamline your desk and never get to doing it. Designed for iMac and Apple Display, Fusion also boasts a matching but optional smartphone cradle, which magnetically attaches to the front of the stand.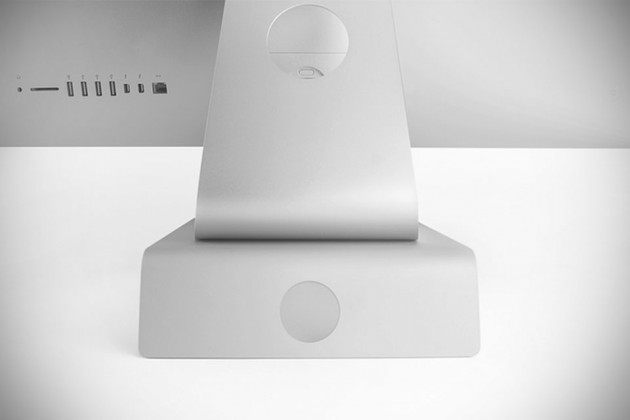 While iForte also highlight the benefit of an elevated display, we think it is the decluttering and the simplicity that makes Fusion Stand so awesome. In elevating the Mac, it also leaves the bottom free for you to use, such as a home to your Mac mini, or a external hard drive, or basically anything that fit under it. Aesthetically, its aircraft-grade aluminum in natural anodized finish complements the design language of today's Apple products perfectly. Fusion Stand is in fact, an extension of your beautiful Apple product that creates a seamless look which in turn translates to the uber clean appearance that we have mentioned. As a boon, the dock is not an iPhone-only cradle. It will also play well with most smartphones with bottom micro USB port, as well as tablets.
iForte is looking to raise $20,000 to take Fusion Stand to production and you can help by backing its campaign on Kickstarter, where you can secure a stand-only setup for as low as $59 or $99 for a stand and dock bundle. Continue reading for the pitch video.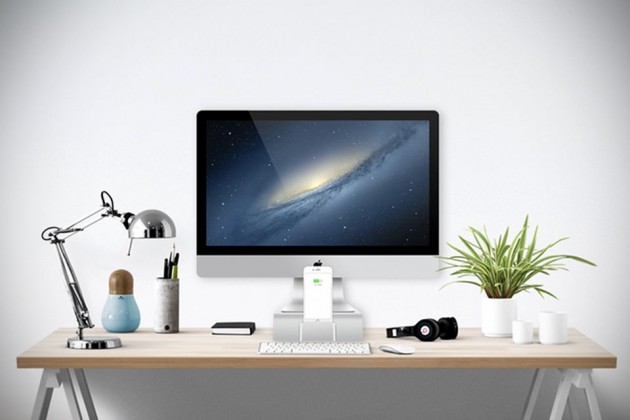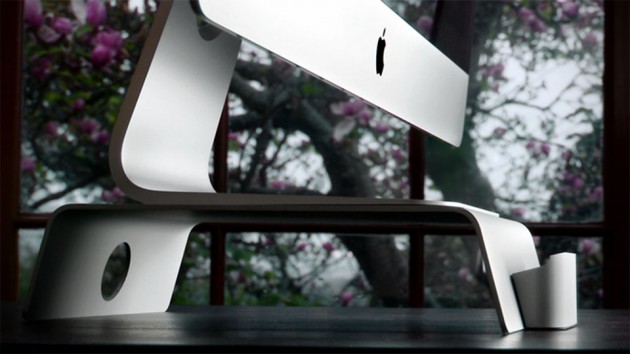 submitted via TIP US page.