today (or yesterday for some), Google has announced a few new products without much fanfare, like it always do. and so yes, the much anticipated Nexus 6 is official and it was announced along with two other new Nexus devices: Nexus 9 tablet and a Nexus Player, a streaming media box for, you know, stuff like movies and games. today's announcement also marks the first time that all Nexus devices planned were being announced together and along with the new hardware introduction, the new Android 5.0 Lollipop was also made official. naturally, those new devices will be running on the new Lollipop when they becomes available next month.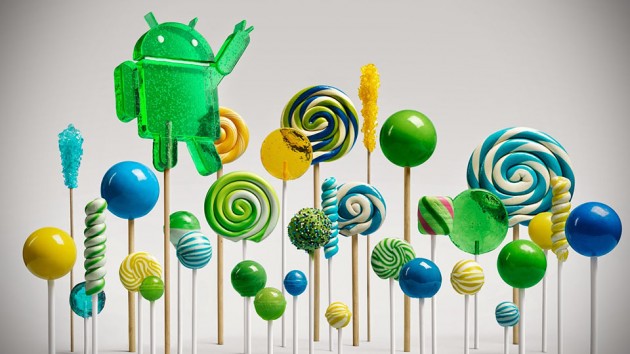 inline with the rumors, the Nexus 6 is indeed made by Motorola, sporting a massive 5.96-inch QHD display (1,440 x 2,560) packing a cool 493ppi and has an uncanny resemblance to the second-generation Moto X. as a matter of fact, it might very well be a bumped up Moto X complete with the curved back and front-facing dual speakers. dress in aluminum, the Nexus 6 is powered by a Qualcomm Snapdragon 805 chip with 2.7GHz quad-core processor and Adreno 420 GPU, along with a choice of 32 or 64GB internal storage. oddly, RAM was indicated. it also touts a 13MP rear-facing camera with Optical Image Stabilization and dual LED ring flash, paired to a f2.0 aperture lens and 4K video recording at 30fps. the front gets a 2MP item.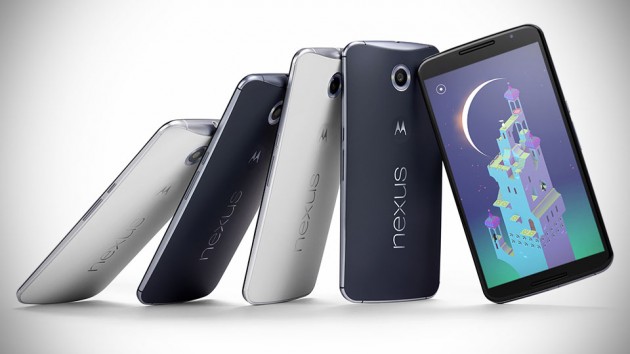 other details include Corning Gorilla Glass 3, LTE radios, a 3,220 mAh battery offering up to 330 hours of standby time and up to 24 hours talkative, MIMO 802.11ac, Bluetooth 4.1, NFC, plus the usual suite of sensors. the Nexus 6 also comes with a Turbo Charger feature, which gets you up to six hours of use with only 15 minutes of charge. the Nexus 6 also broke the price barrier, well, in a not so good way. it will cost $649 and $699 for the 32GB and 64GB models, respectively. moving along, the Nexus 9 is a HTC-made 8.9-inch tablet which naturally sports the usual HTC-beautiful aesthetic, featuring brushed metal sides. it is powered by 2.3GHz 64-bit NVIDIA Tegra K1 processor, has 192-core Kepler GPU, 2GB RAM and comes with 16GB and 32GB storage capacities.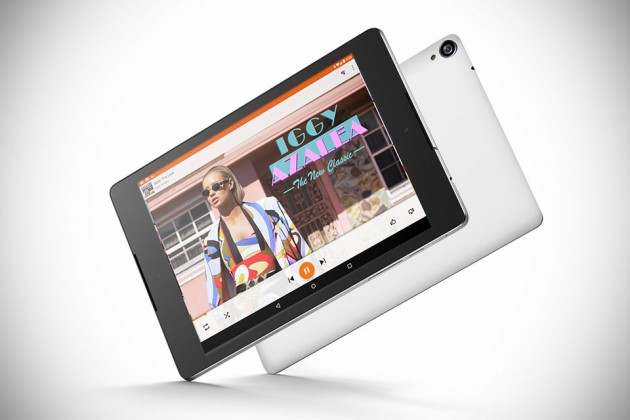 like most tablets of today, it is offered as WiFi-only and WiFi with LTE models. other details include a QXGA IPS display boasting 2,048 x 1,536 resolution (in 4:3 AR, btw), Corning Gorilla Glass 3, double tap-to-wake feature, a 8MP autofocus main camera with LED flash and f2.4 lens, a 1.6MP front-facing camera, dual front-facing speakers with HTC BoomSound, dual microphones setup, MIMO 802.11ac, Bluetooth 4.1, NFC, and the usual garden variety of sensors. Nexus 9 is expected to retail for $399 for the 16GB model, $479 for the 32GB, and 32GB with LTE will run you back at $599.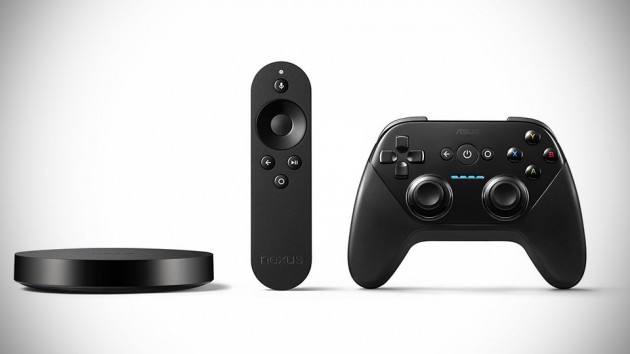 finally, there is the Nexus Player, which when viewed from the top, reminds us of the prematurely terminated Nexus Q, but this ain't the ball-ish device; it is a round set-top box that not only boast Chromecast-style streaming, but also lets you play Android games on your HDTV with a gamepad and continue to do so on your phone when you hit the road. it is Google Cast Ready, so basically you can pretty much cast any of your favorite entertainment from almost any Chromebook or Android or iOS phone or tablet to your TV. Nexus Player cost $99 (which is about the only affordable gadget in this announcement), excluding the game controller. the controller will set you back at another 40 bucks. the Nexus 9 and Nexus Player will be available for pre-order on October 17.
however, the pre-order date for Nexus 6 has not been locked in, but Google says it will be kicking off the pre-order campaign in late October and that handset is expected to hit the stores in November. as always, option for unlocked version will be available through Play store, or if you prefer, you can grab the device with contract with the various carriers. as for Android 5.0 Lollipop, it comes standard on the new Nexus devices and will also be available to Nexus 4, 5, 7, 10 and Google Play edition devices in the coming weeks.