first of all, don't turn away from this Olaf thinking it is the animated character from Disney's animated movie Frozen. the Olaf here is a hybrid kickscooter aka skatescooter. you know? those that looks like skateboard but with handlebar up front? yeah. those. but in Olaf's case, it is also a backpack or carry-on suitcase (or luggage, if you like) that lets you skate to campus, office or within those big ass airport (if they even allow), saving you the aching legworks. there are two options here: a suitcase version for business travellers, dubbed Olaf Business and a backpack model called Olaf Urban for any urban dwellers, including juniors.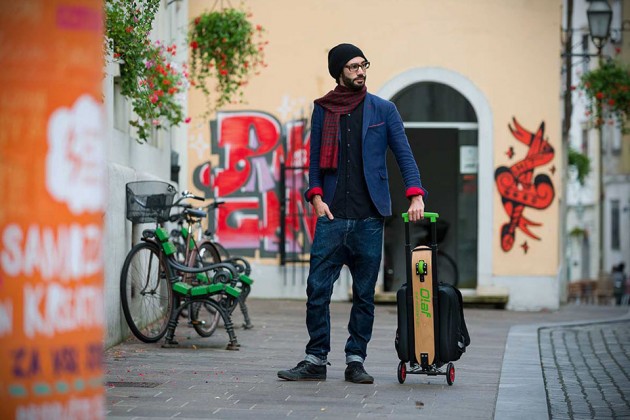 hail from the beautiful country of Slovenia, the Olaf skatescooter is much like the micro scooter Samsonite luggage we seen years back, but with a few pretty awesome features, starting with a clever steering mechanism that allows you to maneuver the kickscooter with ease and a rear braking system to safely bring your ride to a stop. the Business is a 3-in-1 product. it is an airline-friendly carry-on luggage offering 35-liter of storage space, a trolley with a retractable handle, and finally, it is of course, a skatescooter letting you zip to your gate at the eleventh hour. the Urban, on the other hand, is touted as a 4-in-1 product. it is a back-friendly backpack, a trolley, a skatescooter, and it can be turned into a longboard.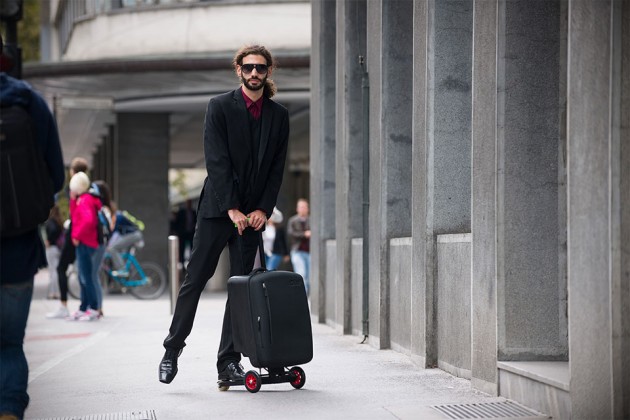 further unique to the Urban is the removable backpack, thus you to mount your own luggage or carrier, or simply use the Urban as an urban kickscooter to zip around town. Urban has a flexible wooden deck and has a handle that can be removed, turning your Olaf Urban into an agile longboard, if that's your cuppa. the Olaf Urban also boasts wheel pockets to keep dirty wheels from coming into contact with your body and it is equipped with reflective patches for safe night time traveling and also boast convenience like phone and cellphone pockets.
if you are in the market for an eco-friendly ride that could help you conquer the last mile, the Olad Multifunctional Hybrid Folding Skatescooter might just be it and it can be yours for just $299 Canadian dollars and up. there is also one without the backpack going for $245 CAD and Business model will run you back at $349 CAD and up. keep going for an informative pitch video.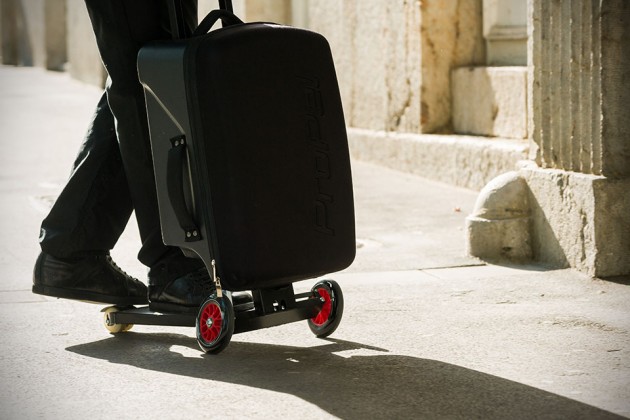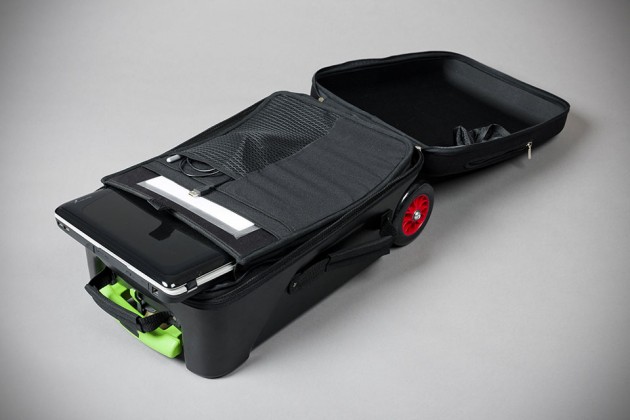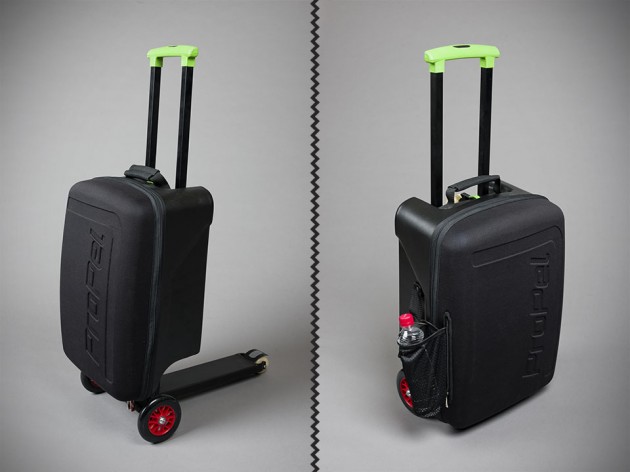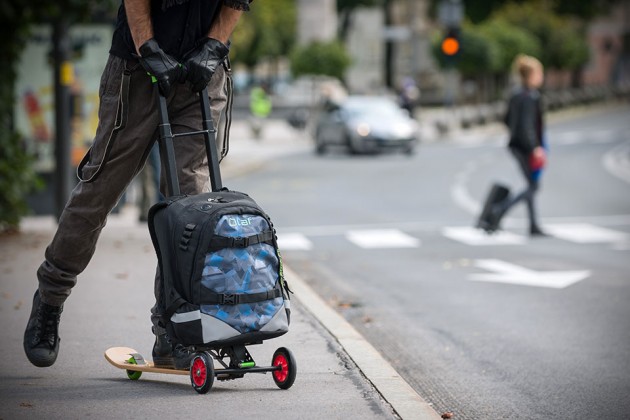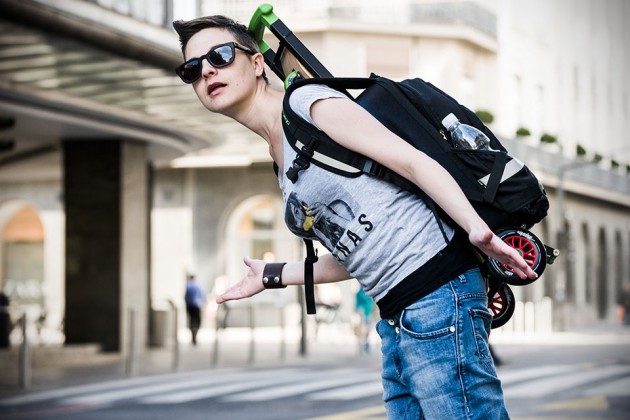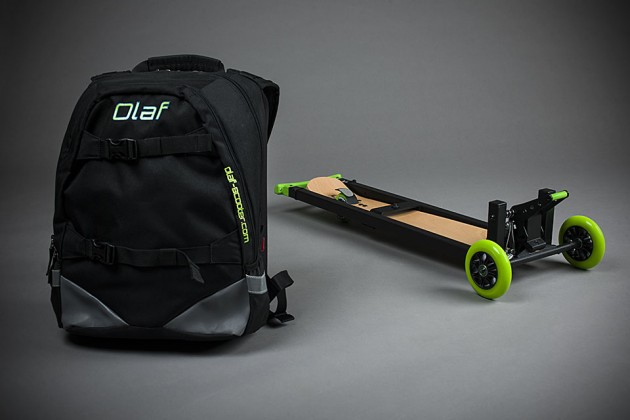 submitted via TIP US page.